Local Events
Art Deco Weekend
When: 17th - 21st February
Where: Napier/Hastings

Featuring over the Weekend are hundreds of 1920s and '30s cars, aerobatic flying displays, steam train rides, a great Gatsby picnic, dinner dance extravaganzas and free outdoor concerts to name a few. Many thousands of guests and locals alike dress in Deco style bring glamour to the city streets. Truly a must do.

Visit http://www.artdeconapier.com/ for more info and call us today for your Art Deco accommodation.


Horse of the Year

When: March Annually
Where: Hawke's Bay Showgrounds

This Annual event has grown to become of the largest and most prestigious equestrian events in the Southern Hemisphere. Although dominated by Showjumping and Dressage, the Show is now home to 17 different Equestrian Disciplines all competing on the beautiful 100 acres of the Hawke's Bay Showgrounds.

Visit http://www.hoy.co.nz/ for more info and book today for your HOY accommodation.


Mission Estate Concert
When: 14th - 15th November
Where: Mission Estate Winery

The Mission Estate Concert is in its 20th year and each year we host 25,000 excited fans at their winery, to view some of the biggest names in the music industry. It has become an integral part of the Hawke's Bay Summer.

For more info, visit http://www.missionconcert.co.nz and book with us today for your Mission concert accommodation.
Hawke's Bay Wine Auction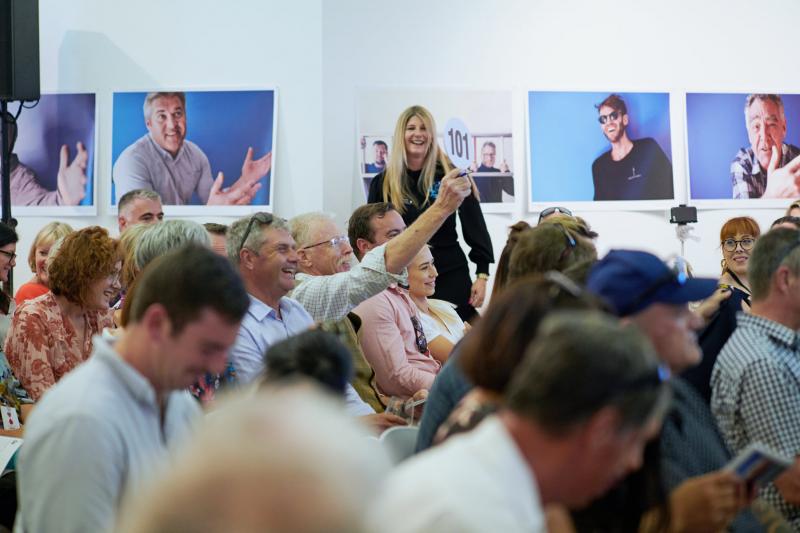 When: Sat 19th September 2020
Where: Hawkes Bay Arts & Events Centre
In 2020 the Hawke's Bay Wine Auction celebrates and recognises 29 years of wineries producing exceptional and sought-after auction lots. The event boasts 40+ exceptional Auction lots, with an abundance of unique wines, amazing art from Hawke's Bay-born contemporary artist, Anna Jepson, and an extraordinary travel package.
Regarded as New Zealand's premium wine event for its pedigree and uniqueness of offerings this is not an event to be missed. Come along to taste the superb wines, chat to many of the country's finest winemakers and growers, then raise your paddles and bid for the offerings that capture your attention.
This year's event will take place on Saturday 19 September 2020. This is your opportunity to walk away with some of Hawke's Bay's finest wines. Tickets on sale from 1 July.
Take your seat at the F.A.W.C! table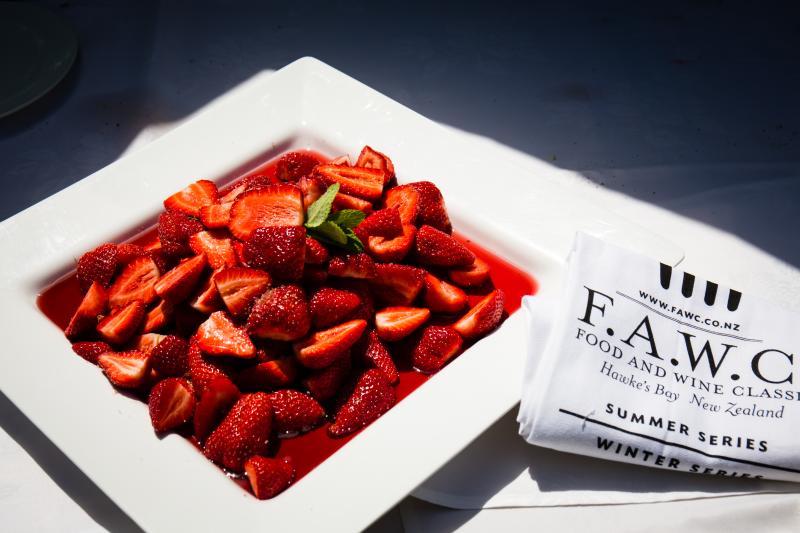 When: 6th - 15th November 2020
Where: Everywhere in Hawkes Bay
Across four weekends in June, and ten days in November, the region celebrates our bounty of produce and top-drawer talent with a series of out-of-the-box events, showcasing all that's amazing about wining and dining in Hawke's Bay. You'll get to enjoy one-off experiences that are not available at any other time of the year.
We don't take ourselves too seriously though – F.A.W.C! is about catching up with friends, making new ones, and having a great time while enjoying exceptional cuisine served up by an outstanding array of talent from all around the bay.
Hawke's Bay Farmers' Market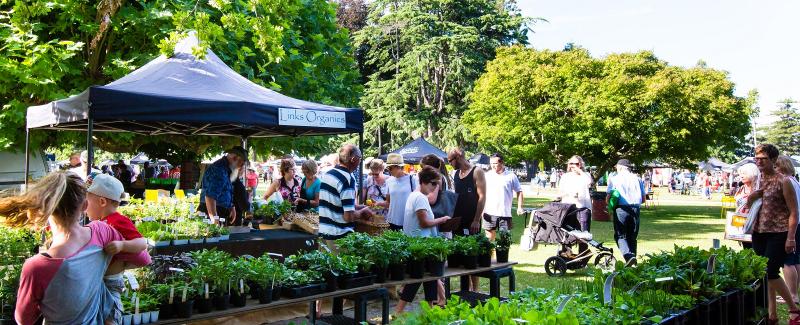 When: Every Sunday 8.30am - 12.30pm
Where: A&P Showgrounds, Kenilworth Rd, Hastings District, Hawke's Bay
The Hawke's Bay Farmers' Market has been around for seventeen years and is one of the oldest and largest Farmers' Markets in the country. Every Sunday, Hastings' Waikoko Gardens come to life with the best seasonal produce on offer - so pop us on your Hawke's Bay Playlist!
Our market is a place where the region's finest growers and artisan producers supply their wares so you can buy direct from the source. Meet the growers and producers as you wander at your leisure around this traditional farmers' market, discovering the diverse range of fresh produce and genuine artisan products grown and produced in Hawke's Bay. The kids are welcome and there is always a bit of music in the background.
Buy your fresh goodies for the week ahead or take home some local treats for the family.
Cape Kidnappers Trail Run
The Cole Murray Cole Kidnappers Trail Run takes in some of the most stunning parts of Hawke's Bay.
The course starts and finishes at Hygge Cafe at Clifton Bay before weaving through private land and includes windswept beaches, native forest, waterfalls, river gorges and stunning coastal farmland.
The event offers a variety of distance to suit almost everyone.
- 45km Ultra (run only)
- 35km Solo (run or walk)
- 35km Team Relay (run or walk)
- 15km (run or walk) * NEW THIS YEAR*
- 5km (run or walk)